Leisure Time 2.2lb Bromine Tablets 45401-LT
Water Care, Leisure Time, Bromine Tablets, 2.2 lb container
Detailed Description
Leisure Time 2.2lb Bromine Tablets 45401-LT
With Leisure Time Bromine Tablets, you can benefit from the effectiveness of chlorine without the chlorine odor. When used as directed, these easy-to-dose, low-odor, low-dust tablets sanitize water, keeping it clean and clear.
*This item replaces discontinued Leisure Time part # 45430A (4 lb) & 45425A (1.65 lb)*
Features:

Fits all floaters and compatible with all bromine systems

Leisure Time® Bromine Tablets sanitizes spa water to keep it clear and clean

Bromine is as effective as chlorine with the benefit of no chlorine odor

Easy-to-use low-odor and low-dust tablets

Keep your spa water soothing, clean and clear with Leisure Time® shocks and sanitizers

The simple routine from Leisure Time® reduces water care time for a more relaxing spa experience

Available size: 2.2 lbs.
Start Up Directions:

Add 1/2 oz per 100 gallons of spa water of Leisure Time Sodium Bromide. This builds a Bromide reserve.

Ensure your spa's pH and alkalinity are within the proper ranges.

Once water is balanced shock-oxidize your spa water.
Weekly Maintenance Directions:

Using spa test strips, test your spas water and adjust when needed.

Ideal Range for alkalinity level: 80 - 120 ppm.

Ideal Range for pH level: 7.2 - 7.8
Compatible with: bromine sanitizing systems
Ingredients:

1-Bromo-3-Chloro-5, 5-Dimethlhydantoin(60%)
1,3-Dichloro-5, 5-Dimethlydantoin(27.4%)

1,3 Dichloro-5-Ethyl-5-Methylhydantoin(10.6%)

Other Ingredients(2%)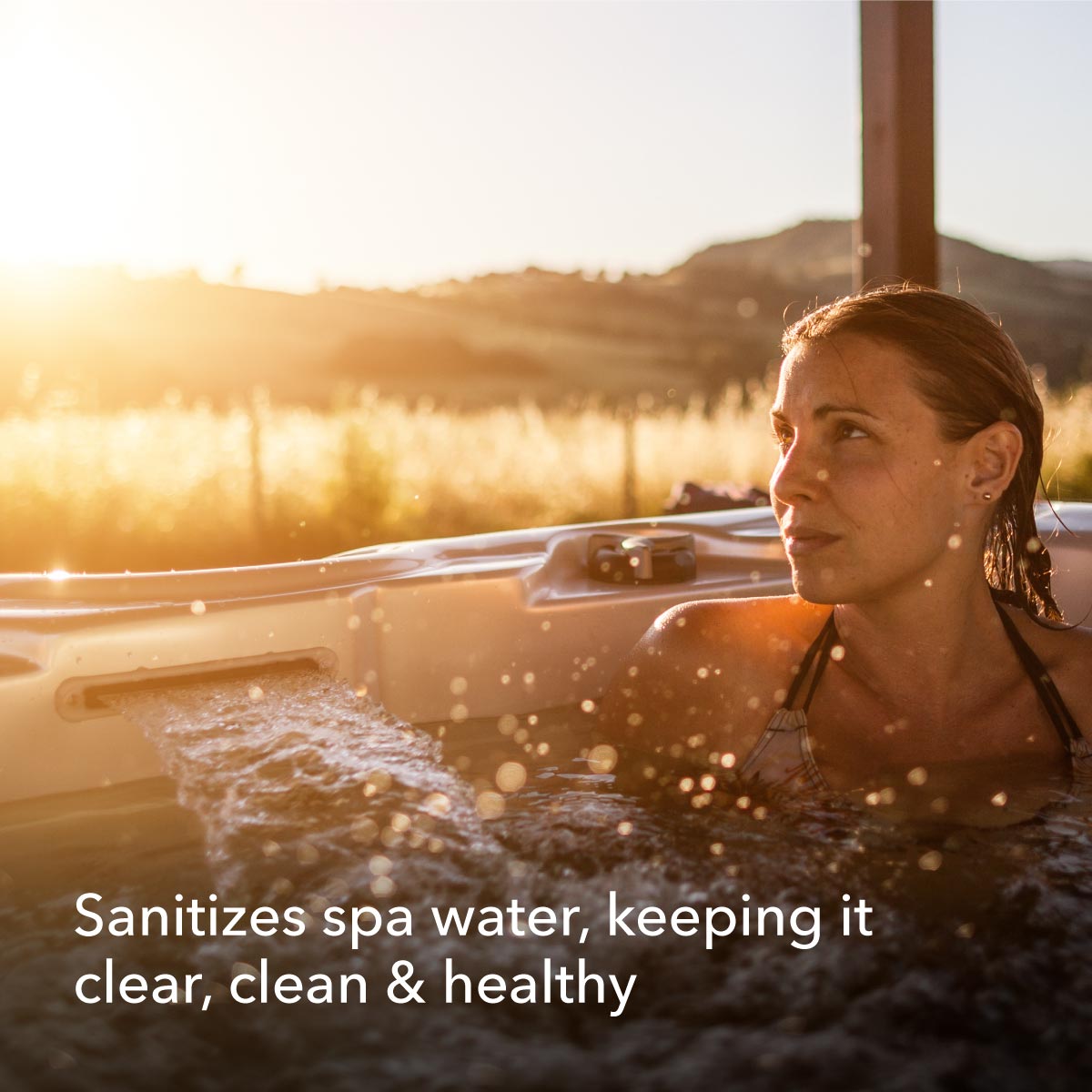 | | |
| --- | --- |
| Size | 2.2 lbs |
| Type | Bromine Sanitizer |
45401
45430A
45401-LT
45425A
Substitute(s)

Suggested Products