Leisure Time Test Strips 45006A
Test Strips, Leisure Time, Chlorine/Bromine, pH, Alk, Calcium Hardness
Detailed Description
Leisure Time Test Strips 45006A
Test Strips, Leisure Time, Chlorine/Bromine, pH, Alk, Calcium Hardness
Leisure Time® Test Strips allow you to quickly and easily test your spa and hot tub water for free chlorine/bromine, pH, alkalinity and total hardness levels.


Features:

Quickly and simply test for pH level imbalances in your spa or hot tub with Leisure Time® Test Strips

Simply immerse the test strip in your spa water for 2 seconds, remove and shake off moisture for fast results

Compatible with chlorine, bromine, ozone and biguanide systems and easy-to-use
For best results, use Leisure Time® Test Strips twice weekly to balance pH levels and prevent corrosion and scale
Test Factors:

Bromine/Chlorine




pH

Alkalinity

Calcium Hardness
Directions for use:

Dip strip in water one time.

Compare test results to chart on back of bottle.

50 strips per bottle
Tips:

Low calcium hardness levels can cause foam and corrosive water conditions.
Compatible With:
Chlorine, bromine and ozone sanitizers.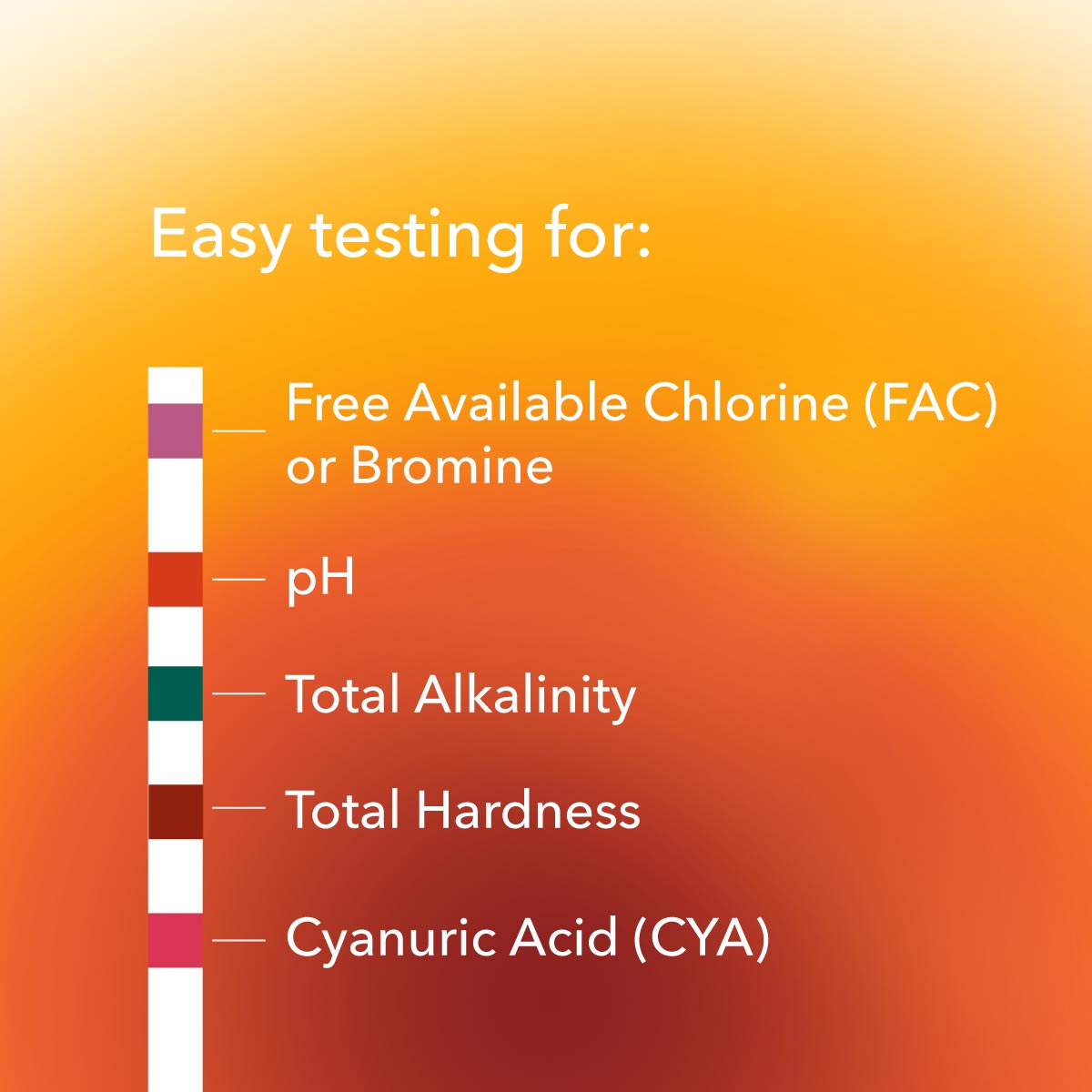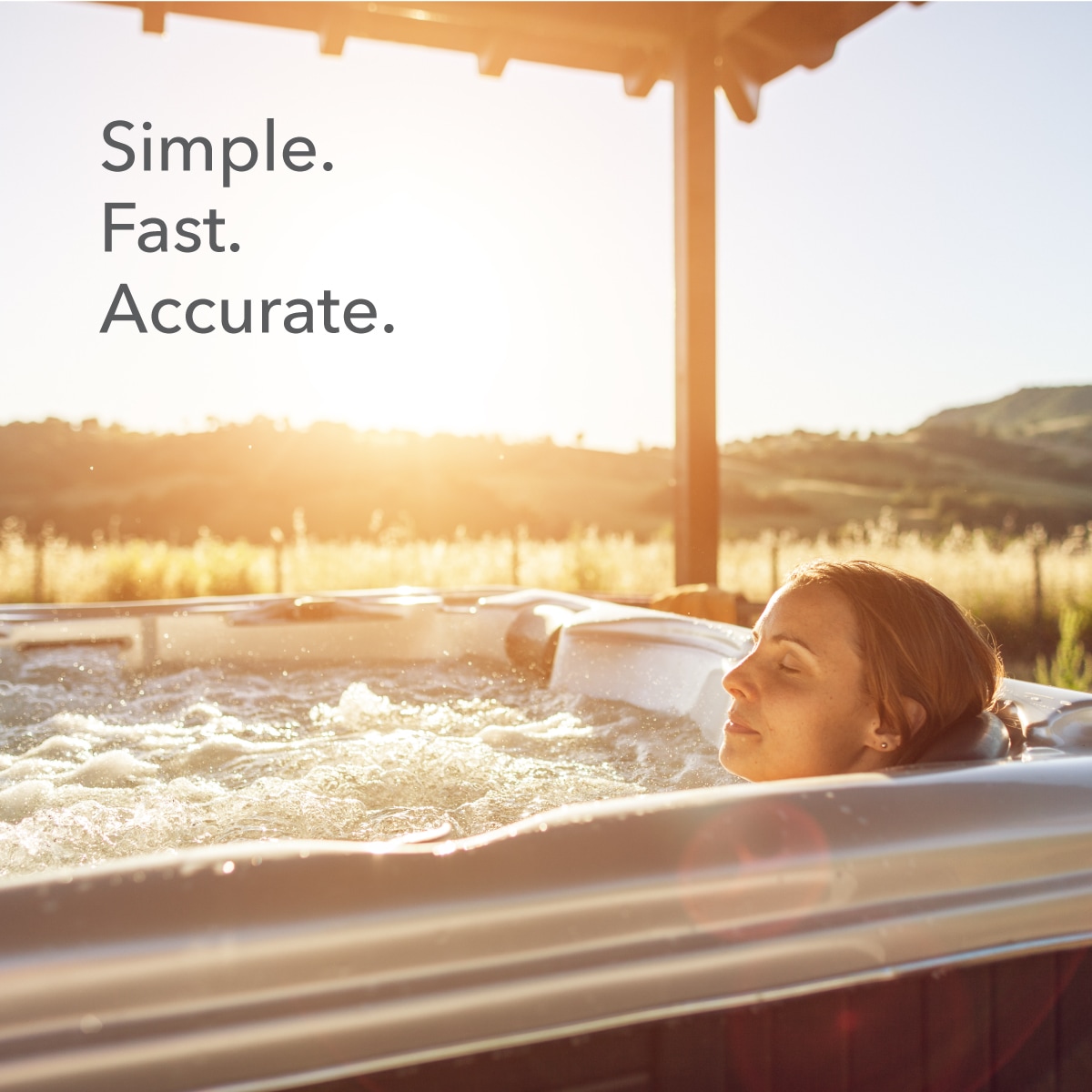 | | |
| --- | --- |
| Test Factors | Bromine, Chlorine Total |
Substitute(s)